Big Balance, a Chinese concern spearheaded by Kent Leung, announced a slew of new stabilization products in the last quarter of 2014 and trotted them out for several industry showcases including the 2014 iteration of PhotoPlus. However, after two years of showcases, conventions and industry events, none of the products have materialized in the US marketplace to date. Wait, two years?
Big Balance was formally called Mastortech, before Leung had a falling out with Feng Jian, a minority partner, as well as the lead designer, and depending on who you ask, the inventor of the stabilizer systems, and rebooted Mastortech as Big Balance. Jian didn't sit still for long and launched his own concern, Gazer, via Kickstarter. Jian only asked for $30,000 from Kickstarters, which seems quite low for a product of this caliber, but delivered a limited run to backers over the summer. The Gazercam.com website still lists the products for preorder at Adorama, however Adorama states the product is no longer available.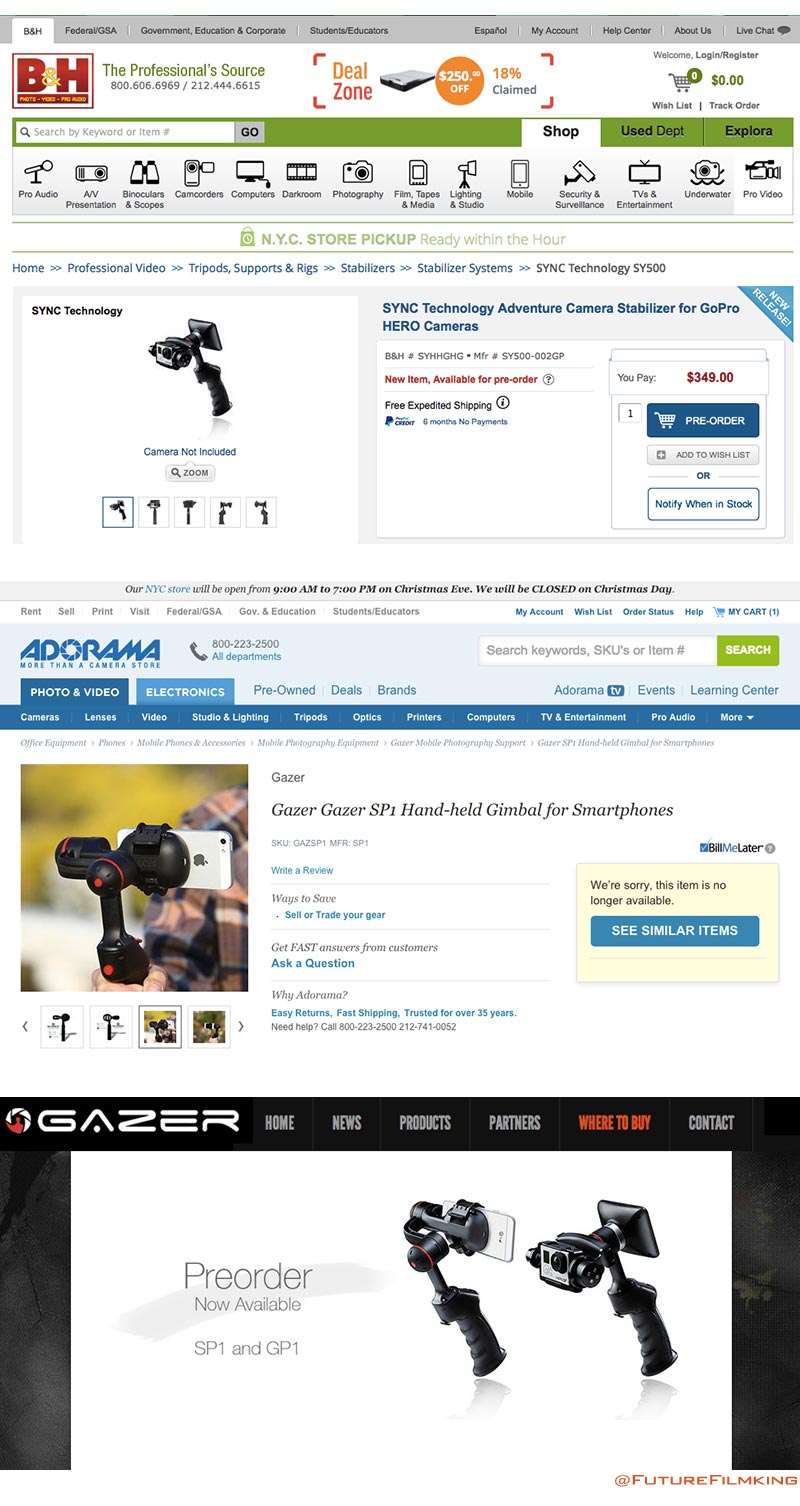 To make matters more confusing, the SP1 and GP1 products from Gazer are identical to Sync Technologies' new stabilization products, which we reported on earlier this month. But Sync has yet to announce a firm ship date on those "clones," and has not publicly acknowledged its affiliation with Gazer or Jian. (If you search for Gazer on B&H Photo, it does "redirect" you to the Sync product. —Ed.)
If you're looking for a 3-Axis stabilizer for your GoPro, then DSLRPros has one of the only models you can actually buy today. The DSLRPros stabilizer features sub-pixel stabilization on 3-Axis: Axis One – Roll; Axis Two – Pitch; Axis Three – Yaw. It costs $349 and there's a $30 end-of-the-year price break if you have some Holiday money burning a hole in your product. We haven't put it through our extensive testing, so we can't endorse it, but it's an option.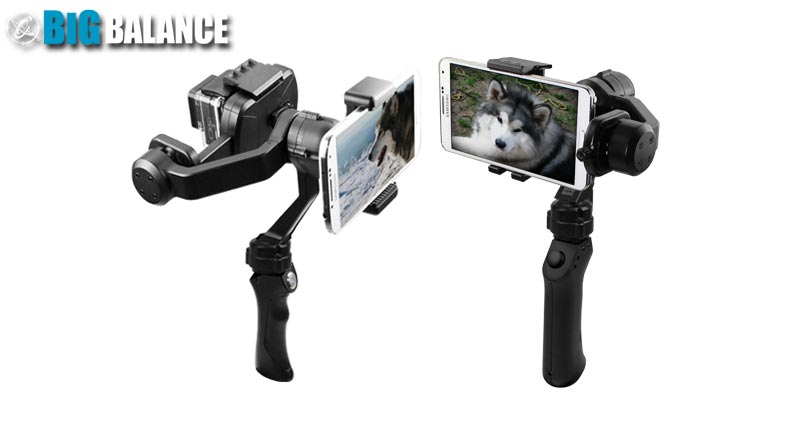 Meanwhile, Big Balance claims to have five new products in the pipeline. Originally promised for the important Holiday buying season, all of the delivery times have been pushed to first quarter of 2015. The Bronco is a budget, one-axis plus counter weight option for smartphones and GoPros. The Husky HY2 is a more sophisticated, two-axis smartphone/GoPro model, which is also suited for capturing on-vehicle footage. The Husky HY3 bumps the axis count to three and has a smartphone cradle for the GoPro. Finally, the Gibbon GN1 is a two-axis stabilizer for smaller DSLR cameras (300-800 grams).
Hopefully, everything will shake out in 2015 and the market will have several stabilizer options available to consumers, as well as some clarity.